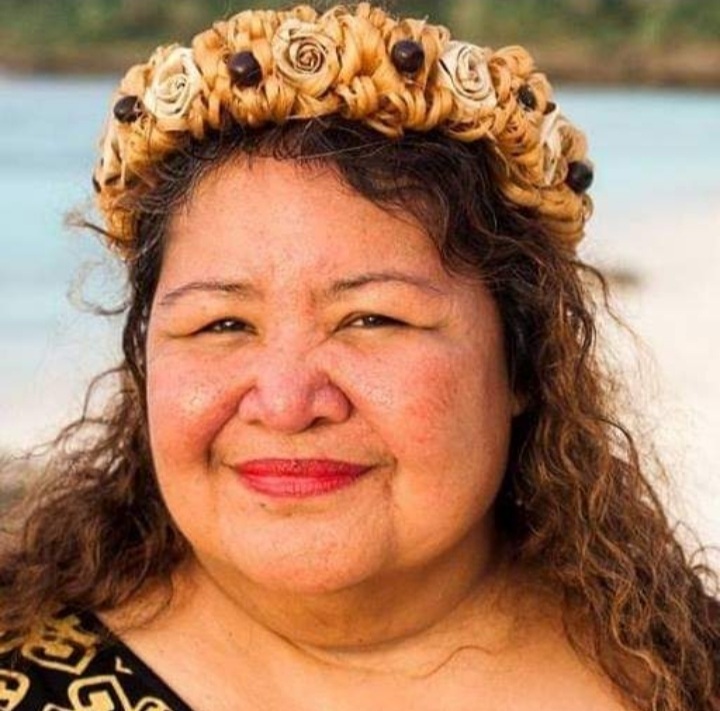 Jacinta M. Kaipat was an indigenous Refaluwasch-Chamorro community advocate, artist, songwriter, filmmaker, attorney, former lawmaker, and soon-to-be published author. Together with Theresa Isa Arriola, she created the digital exhibition "Everyday Life in an ​Imperial Archipelago" as fellow of the Affect and Colonialism Web Lab digital fellowship program.
Her entire life, Cinta had been at the forefront of resisting U.S. militarization throughout the Commonwealth of the Northern Mariana Islands (CNMI). She was born in the archipelago and went to college in Chicago, Illinois, where she earned her BA in Liberal Arts from DePaul University and her JD from the University of Minnesota Law School in Minneapolis, Minnesota. She was the first Refaluwasch woman to become a lawyer, putting her skills and knowledge at the service of her community in various ways.
Cinta Kaipat served as a Congresswoman at the 15th CNMI Legislature, as Deputy Secretary at the Northern Mariana Island's Department of Labor and as Assistant Attorney General. She was also an engaged activist, co-founding various civil society initiatives that aimed to protect the islands' environment and indigenous traditions especially from militarization, such as Beautify CNMI!, PaganWatch and the Alternative Zero Coalition.
A prolific artist, Cinta shared her knowledge about traditional beadwork (known in Refaluwasch culture as "Lighatutuur") and indigenous music production through her art with the public. This way, she centered Refaluwasch culture in the Northern Mariana Islands and beyond.
Cinta M. Kaipat has passed away on 21 February 2023. She will be dearly missed by her family and loved ones, her community, and friends all over the world.