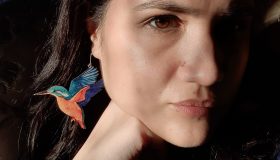 Karin Louise Hermes
Karin Louise Hermes is a Filipina-German storyweaver on climate justice, Indigenous rights, and political philosophies. She writes, thinks, and drops seeds of ideas in public media and academic settings, as well as into community spaces.
Her PhD dissertation (2021) titled "Growing Intercommunalist 'pockets of resistance' with Aloha 'Āina in Hawai'i" is a philosophy of spirit and relationality, now revealing further seeds of theory to tend to in non-linear and spiral spacetime since.
She has lived in Indonesia, Papua New Guinea, the Philippines, and Hawai'i, and is currently based in Germany.